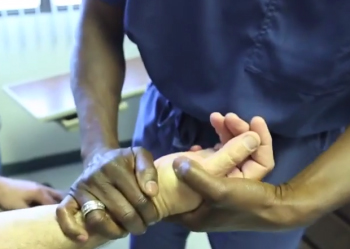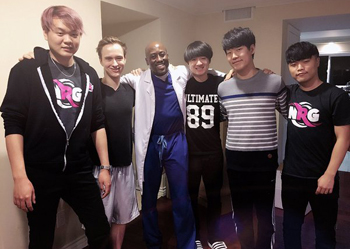 Dr. Levi Harrison: eSports Doctor, Fitness Expert & Coach
I would like to sincerely thank you for visiting my website! My name is Dr. Levi Harrison, and I am an orthopedic surgeon with a specialization in hand, wrist and upper extremity conditions.
As someone who works specifically with repetitive stress injuries, I've found that a substantial portion of my patients are casual, amateur and professional gamers. These individuals often play/practice for 8-12 hours a day; exhibiting the dedication and consistency required to be a true professional athlete.
Like any athletes; however these aggressive training practices can take a toll on the health of the athlete, and can ultimately shorten or end a career. An athlete can train intensely for extended periods of time; however, one must follow an appropriate regimen of stretches, exercises,diet, nutrition, fitness and must also maintain a healthy and motivated psychological profile.
If you are a casual or professional gamer, a professional eSports team, or gaming organization or anyone affiliated with the eSports community, I am here to be of professional service.
My Professional Evaluation Includes The Following:
Evaluate the hands, wrists, upper extremities, posture, ergonomic setup and gaming equipment of your athletes. Ideally, we can evaluate, recognize, and treat the symptoms of repetitive stress injury, hence allowing your athlete to train to their fullest potential.
Provide your athletes with an individualized nutritional and fitness plan, which will be created after detailed interviews with the respective athletes and their team managers.
Provide sports counseling and motivation to the team, coaches, managers and owners.
Serve as your team physician at live events and competitions nationally and internationally.